Value features
Tata SIGNA 2821.K RMC STD 6S
Value Features
Value Features Benefits
Electronic Anti Fuel Theft
Telematics enabled Fuel theft monitoring
Savings in undue fuel expenses
Lower cost of operations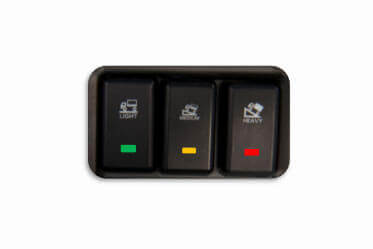 3 Mode Fuel Economy Switch
Load - Terrain - Speed based Fuel Economy management
New Generation Telematics
Advanced Driver Information System | Self-Diagnostic signalling | Trip Mileage Indicator
HDPE Fuel Tank
300L Lesser refills | Longer uninterrupted | Lesser chances of fuel theft
Impact resistant | Corrosion Resistant | Strong & reliable
New Generation Instrument Cluster
Advanced Driver Information System | Self-Diagnostic signalling | Trip Mileage Indicator
LED Tail Lamps
Lower power consumption | Longer durability
Tilt & Telescopic Steering
Adaptability to different driving habits and driver sizes
Higher driving convenience | Better steering comfort due to improved steer ratio
Front Blind Spot Mirror
Enhances Safety. Reduces accidents.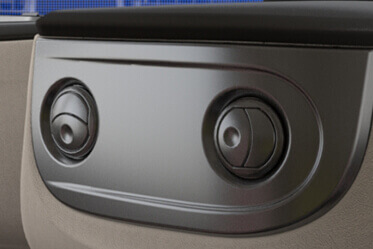 Forced Ventilation
Higher driving comfort | Superior ventilation
Air Conditioning
Superior, All weather driving comfort | Higher Productivity
2 high speed USB charging ports
Fast Mobile charging | Uninterrupted Connectivity
Vertical Exhaust
Dust free working sites | Higher Ground Clearance | Less Maintenance costs
iCGT brake
Enhanced brake life | Low chance of tyre burst due to heating| Less Maintenance costs
Comfortable Signa Cabin
Ergonomic Dashboard design with digital Instrument Cluster.
Easy accessibility of Controls Comfortable and Expedient Drivability.
Premium Interior aesthetics for superior in-cab driving experience.